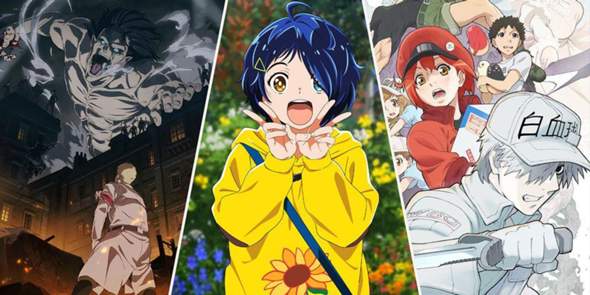 Ian
Prehistory: I liked Nightcore about 2 years before I started anime.
So when I looked at YouTube once again a Nightcore video viewed / heard, I have been proposed to the right as a recommendation (or as a similar video) an elves song episode; The thumbnail was very bloody and attracted me extremely, I've looked at me ~ I loved it directly.
That was in February 2016, so since I am (almost) 16.
Arthur
I've grew up with anime ... there I was 4 or 5 years old.
That was just the entire children's series that there was then; Such as Bee Maja, Heidi, Wicki and the strong men, Pinocchio etc
Later came then stopAdd all the animesians of Vampy and Bim Bam Bino.
Saul
When I was small, I looked at Chihiros journey or how that was I was scared. And I do not really look like animes as often but and to already your name I found best best.
Linda
Bin 15 and started only about half a year ago.
In the past, somehow had a dislike, but had never looked an anime. A friend of mine looks like animes for a long time and I thought so I could not hurt the show.
Now I love it
Olga
2019 (17 years)
Since I live very rural and Internet in Germany is not exactly the best and we have only been a H since summer 2019Albway have reasonable internet. I only discovered Youtube and as good as the entire Internet. And then my brother has also got Netflix and the door was open. My first consciously beautiful anime was Assassination Classroom. (If you leave the classic like Heidi and Bee Maja).