"Finally, the Federal Rechargenthof has calculated, how many intensive bunken should actually exist in Germany. Every new intensive bed was financed between March and September 2020 with 50,000 euros in addition to the federal government. For this, almost 700 million euros were retrieved from the hospitals.
Theoretically, there should be new intensive care beds now 13.722 . But: "Such a capacity growth is not read from the present statistics," the auditors write according to ARD. "
https://www.n-tv.de/politik/rechnungshof-vermissst- Paid-Intensive Beds-Article22609100.html
If I look at the Divi Intensive Register I do not see an increase in intensive care beds, it even became even theCounting ways so that fewer beds were displayed as free at the end.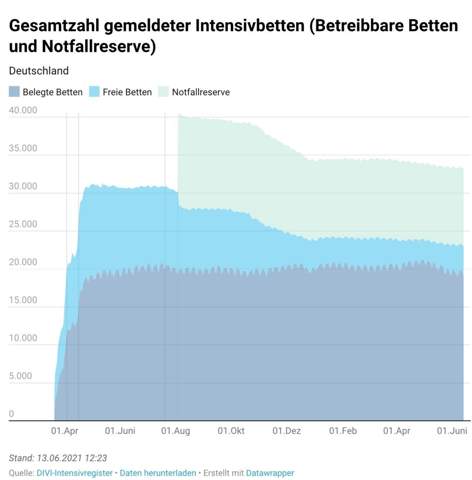 Frances
Because of Corona decline hardly any more intensive beds are needed? Have these possibly been postponed abroad? Or they did not exist; Hospitals are known to carry out certain billing, which are not relevant; The Court of Auditors would have to deal with the topic of more detailed, or to control the hospitals and demand the funds back in "non-existence", even if that is a great effort, the time needs; But so you get any scam on the sonic!
Cindy
More beds to have no more beds if the staff is missing.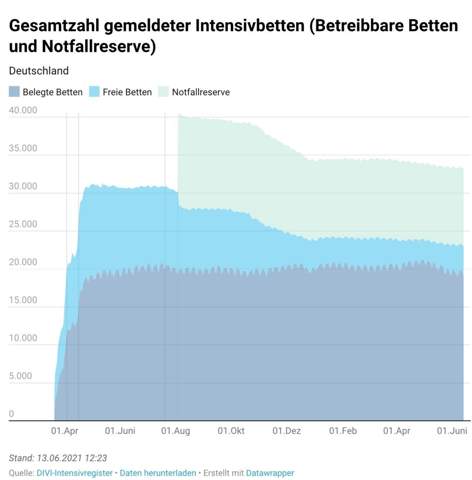 TAG: money Germany Politics Society hospital corona Coronavirus economy and finance