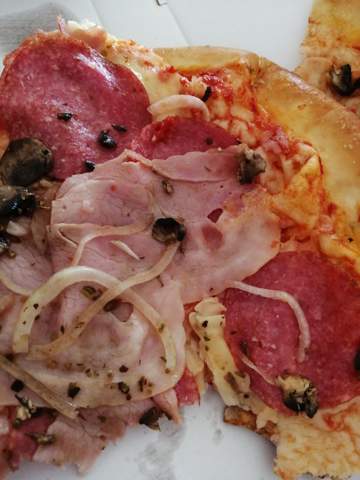 Estelle
Does not look good, does not seem to be done. Unfortunately, there is always the bad quality offering. The pizzeria here, employed foreign origin from a country The very good kebab can do everything else is inedible.
Jerome
Good day,
The pizza looks crappy, and You can see that it is thawed.
Greetings
Frederick
The dough and the covering do not look typically from a pizzeria.
Heather
Simply looks disgusting.
Jenny
Is not that no matter? - The main thing is probably that it tastes, - and not like it looks!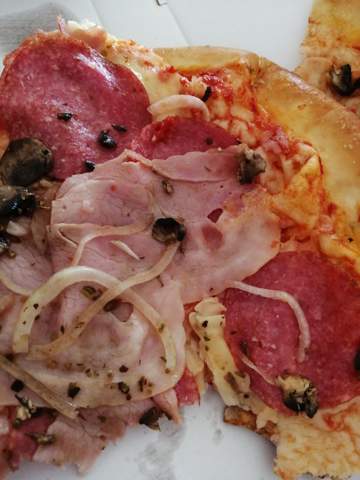 Guess you like it
When I order at McDonalds I get my food in less than 1 minute at Urger King who always need 10h it means "fast food" "Slow food" I am Burger King fan and rather less McDoof fan ... but What speed does IDT McDoof more and more faster than Burger King King