Which brand is your Alta's shoes.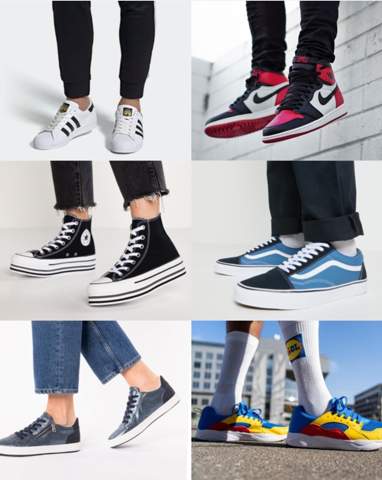 NE other brand CHOOSE 46%
Nike Choose 29%
Adidas Choose 12%
Vans Choose 7%
CONVERSE CHOOSE 2%
Noname / own brand CHOOSE 2%
GEOX CHOOSE 0%
Gerard
In the sports area, I wear sneakers from Reebok.
They have good models for a narrow foot, both for the hall and outdoor. The processing is also very good.
Henry
So far I have been brought to my shoes independently of the brand - just what can be weared well and fits the style. In the free time, I continue to handle that.
But since I have had to cover 8 km on foot every day, my running shoes of ASICs - more precisely: the "Gel Kayano" ( Generation 26 and 27) - Crew very much to the heart. Perfect can hardly sit (sports) shoe, I'm traveling with a lot faster. :)
PAT
Currently I often carry two pairs of ultra boosts,Once the first version and once the third, in black and white.
Fernando
Although I usually wear Sneakers from Boss otherwise like Nike because very convenient
Phil
If I wear brand, then Nike or Buffalos.